The growth of technologies which multiplies communication channels requires products and solutions extending beyond print and digital content distribution. Our Research and Development team are part of our evolution. They could be part of yours.
TECHNOLOGY SCOUTING
LOOKING FOR HIDDEN GEMS
We take technology scouting seriously. Our experts attend major tech conferences across Europe (Berlin, Amsterdam, Paris, London, Hanover, Düsseldorf) to find start-ups and analyse the potential of their services for our clients.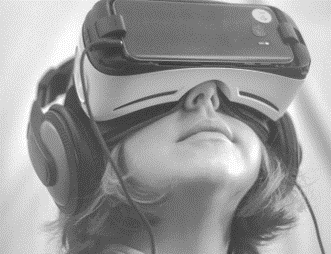 PARTNERSHIPS
TWO HEADS ARE BETTER THAN ONE
We establish partnerships with start-ups who provide services which enhance or extend ours. This allows greater integration with our processes, workflows and quality standards, while maintaining their autonomy. Our spectrum of partner services is growing: so far, we've teamed up with an advertising company and with the best VR experts available.
Open innovation
Going further together
We embrace open innovation and co-operate on cutting-edge ideas with diverse partners from many industries. Whether you're looking to partner up to get more momentum on your project, or simply looking for the innovative solution to solve your very specific problem, we'd be happy to give you our time.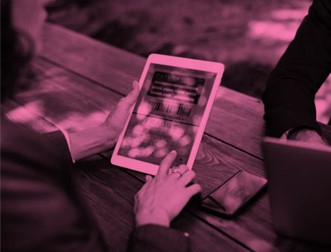 Acquisitions
We are open for businesses
If you have a great product and are looking for an exit, we're ready to talk. With a large pool of long-term customers, it's usually easier for us to scale your service.
CONTACT US IF YOU ARE WORKING IN ONE OF THESE AREAS
Content creation
Online publishing tools, DIY editors
CGI materials and rendering
AR, VR, image-recognition applications
photo and video hardware, typesetting and editing systems, new technologies (e.g. 360° video)
Content management
Digital Asset Management (including storage)
Applications for content presentation
Content localisation services
B2B solutions and eCommerce
Big Data
AI solutions for B2B
Sales support applications and tools (e.g. for multi-level marketing)
Retail and POS solutions for large-area stores (e.g. Beacons)
Print and print-related solutions
Innovative printing and finishing technologies
Innovative business models
Printed media innovations for advertising
3D printing