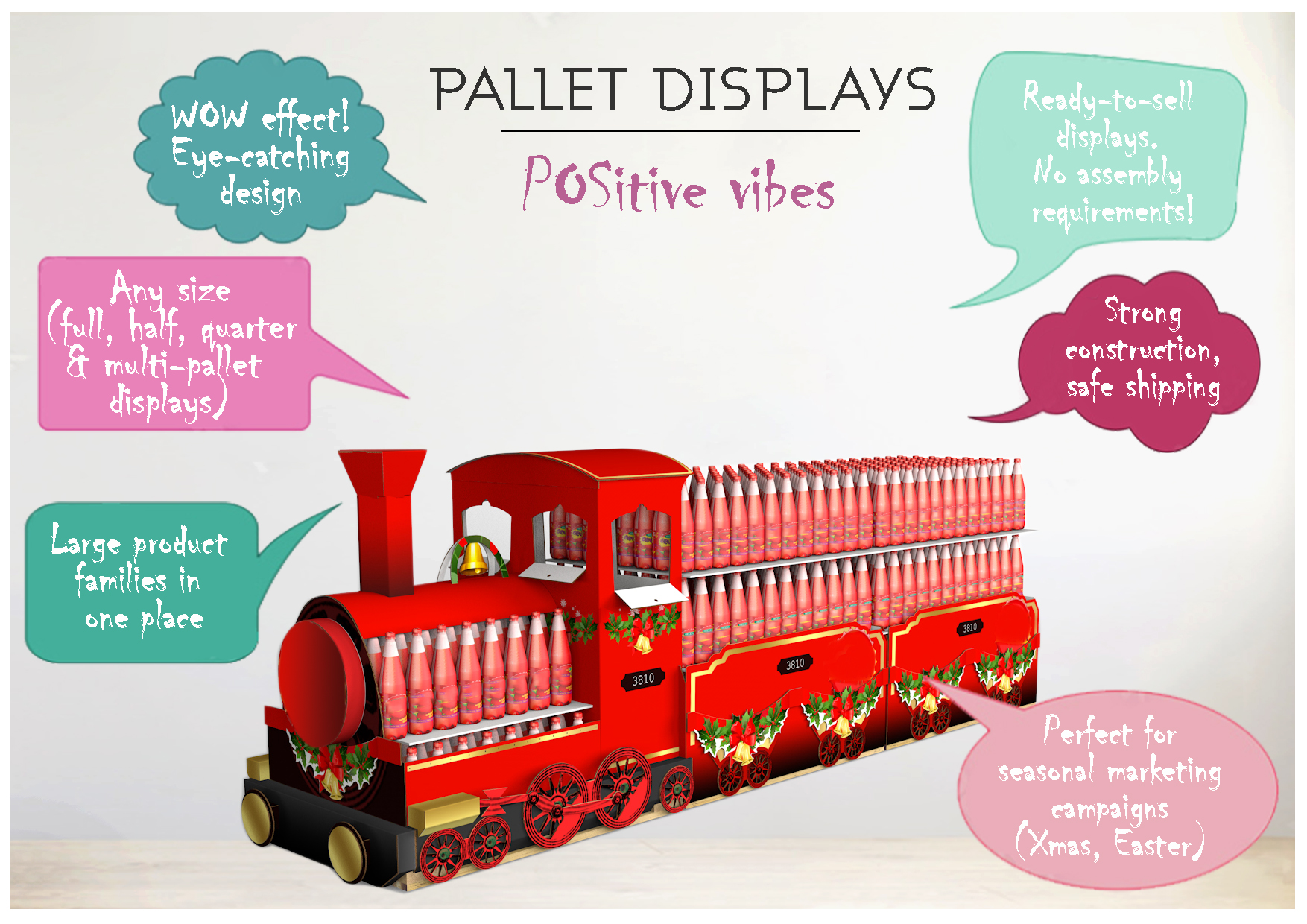 One of the most spectacular and useful POS materials in stores are pallet displays. Therefore, many Clients pay special attention to their design. At Walstead Central Europe we have an extensive experience in the design and production of displays that are the marketing distinguishing feature of our Clients. We perfectly understand the possibilities of production technology and the budgets behind them.
The use of pallet displays is an effective way to safely deliver large amounts of products, ready-to-sell and in attractive visual form. Besides, they can endure really a lot in a retail store (from heavy weight to environmental hazards), with little or no assembly requirements.
Everything is POSsible! Request a pallet display's project for your brand:  ismsales@walstead-ce.com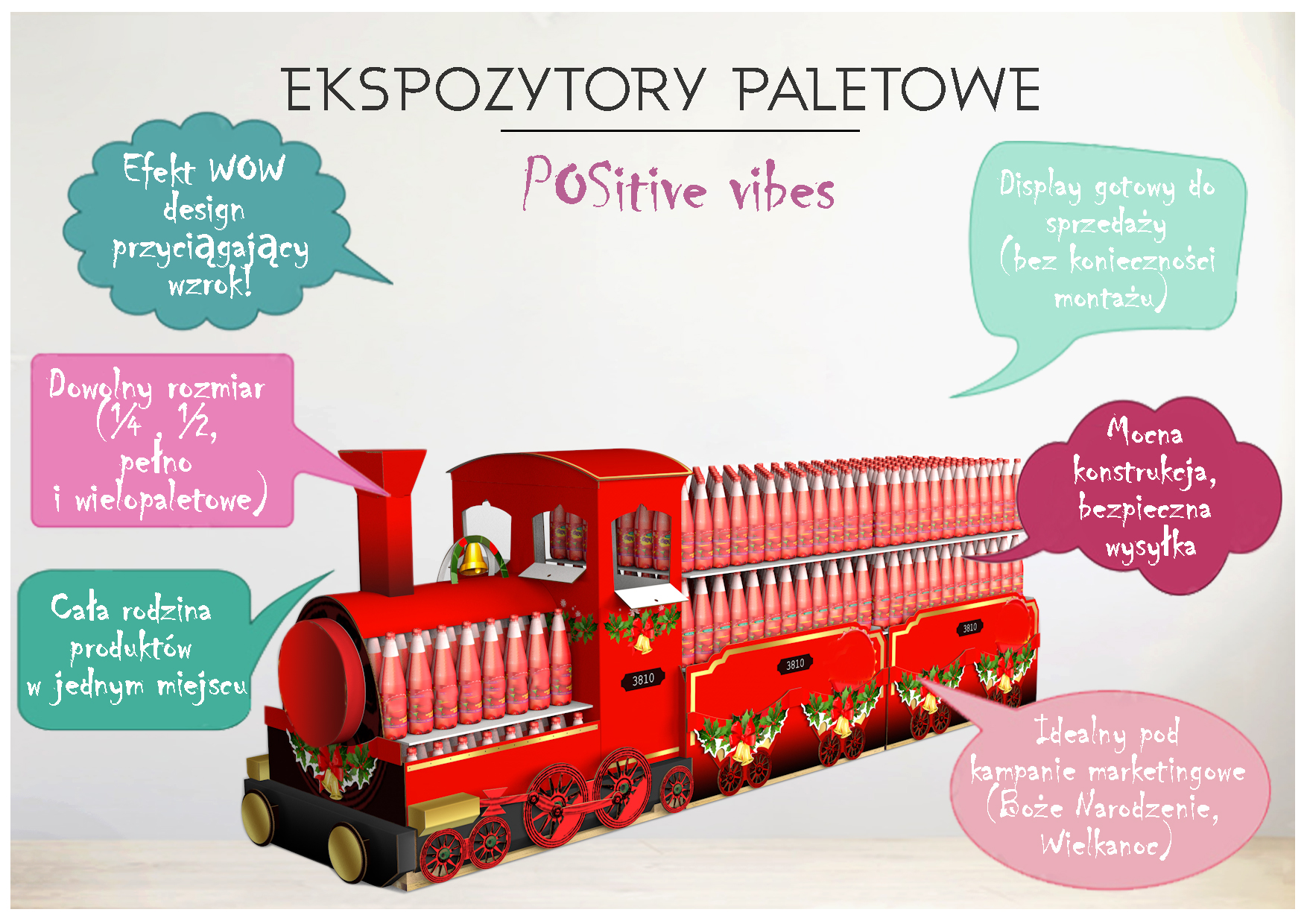 Jednymi z najbardziej spektakularnych i użytecznych materiałów POS w sklepach są ekspozytory paletowe. Dlatego też wielu Klientów przywiązuje szczególną wagę do ich wzornictwa. W Walstead Central Europe mamy bogate doświadczenie w projektowaniu i produkcji ekspozytorów, będących wyróżnikiem marketingowym naszych Klientów. Dobrze rozumiemy możliwości różnych technologii produkcji i związane z nimi implikacje kosztowe.
Użycie zatowarowanych ekspozytorów paletowych to skuteczny sposób na bezpieczną dostawę dużej ilości produktów gotowych do sprzedaży, w atrakcyjnej formie wizualnej. Poza tym, jest to jedno z najbardziej wytrzymałych rozwiązań POS w przestrzeni sklepowej (wysoki udźwig i odporność na mechaniczne urazy, np. uderzenia przez wózki sklepowe) o minimalnych wymaganiach dotyczących montażu.
POStaw na Walstead Central Europe! Jeszcze dziś skontaktuj się z naszym zespołem ISM: ismsales@walstead-ce.com