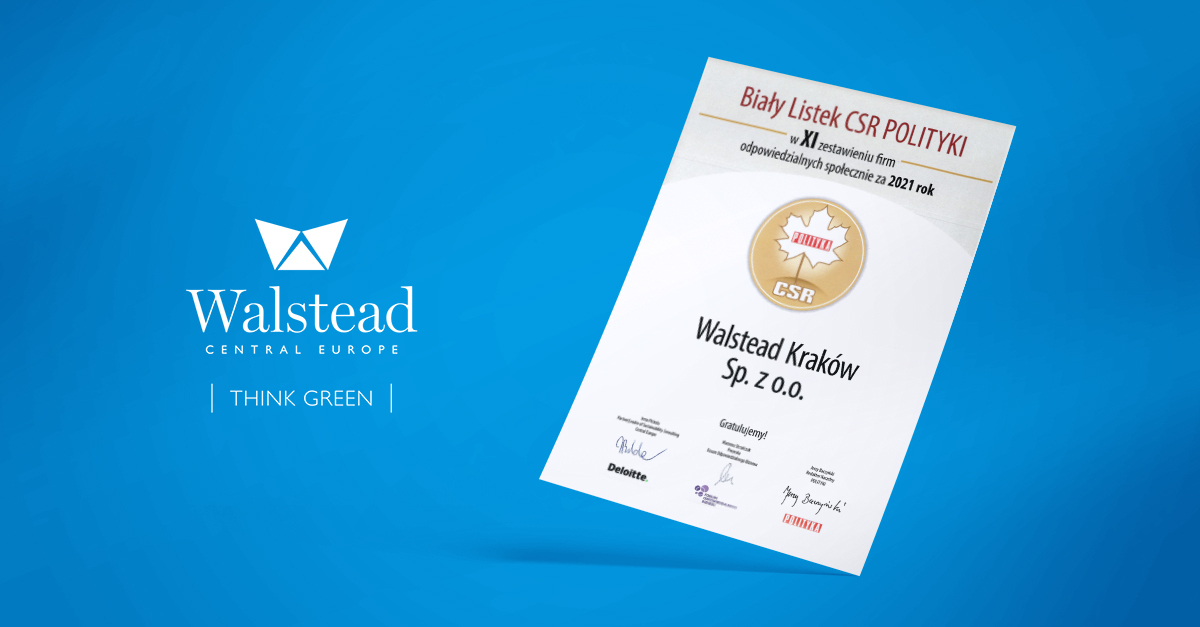 We are extremely pleased to announce we are the recipients of the CSR award, which is organised by the Polish weekly magazine Tygodnik Polityka. We are the only company in the printing industry to have been granted this award which is backed by Deloitte and Forum Odpowiedzialnego Biznesu.
We are very proud to be recognised for our sustainable development efforts, since this is an area which is important to our clients and employees.
Jest nam niezmiernie miło poinformować, że zostaliśmy uhonorowani "Białym Listkiem CSR" w konkursie organizowanym przez Tygodnik Polityka. Jesteśmy jedyną firmą z branży poligraficznej wyróżnioną przez Deloitte i Forum Odpowiedzialnego Biznesu.  
Jesteśmy bardzo dumni, że zostaliśmy docenieni przez jury konkursu za nasze wysiłki na rzecz zrównoważonego rozwoju, ponieważ jest to niezwykle istotny obszar dla naszych klientów i pracowników.