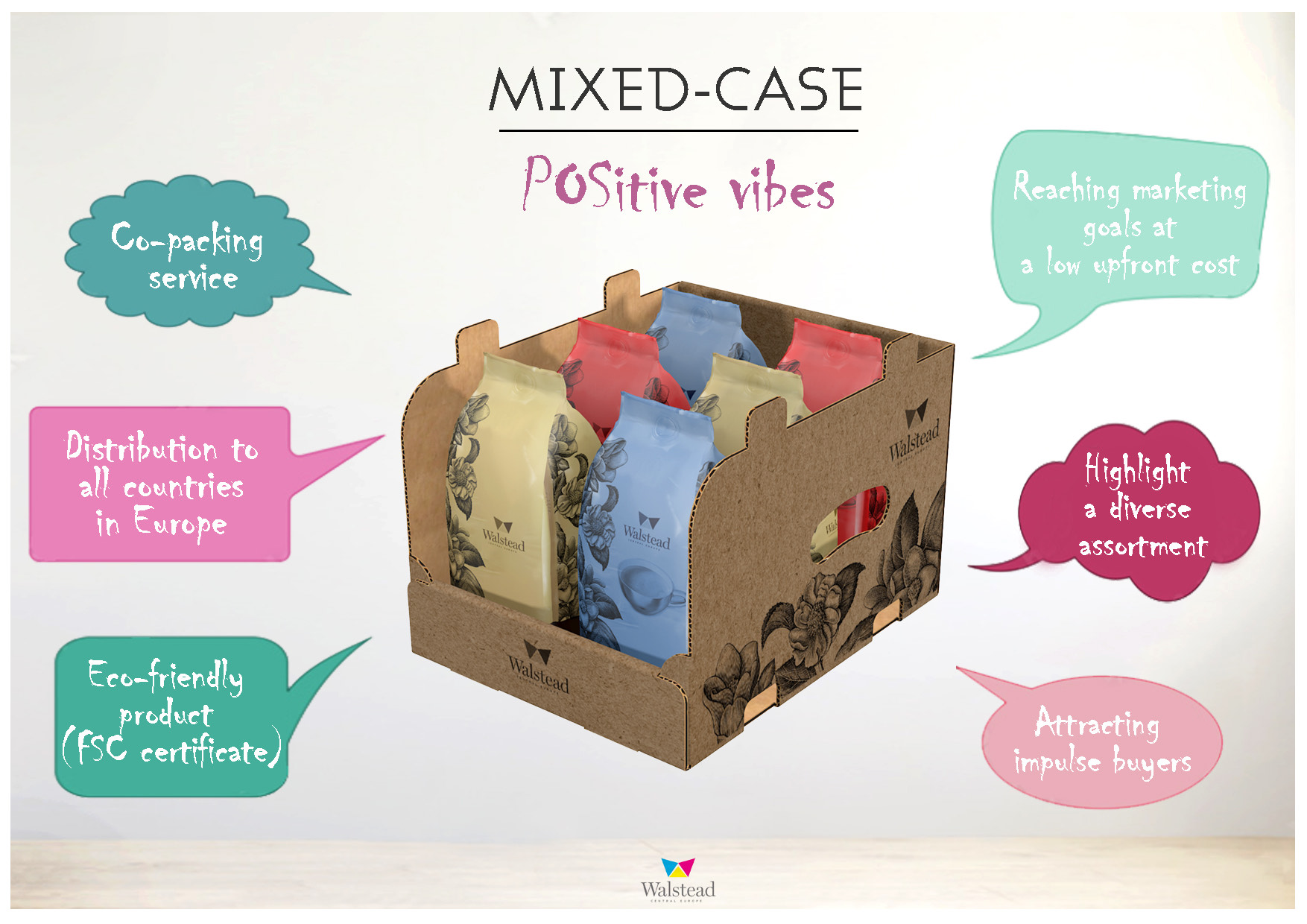 Mixed-cases are an ideal way to roll out your product in a low-cost way. They can be designed to hold any products you want to sell in pharmacies, cosmetics shops or convenience stores. Mixed-cases are an invaluable opportunity to drive last-minute impulse sales through attractively designed and conveniently placed products.
They can be also an eco-friendly product (we have multiple substrates, with FSC certificate also). Everything we create is done under one roof (design, manufacturing, print, co-packing). We can also deliver your products to all places in Europe.
Check our POSsibilities! Request an estimate for your mixed-cases today: ismsales@walstead-ce.com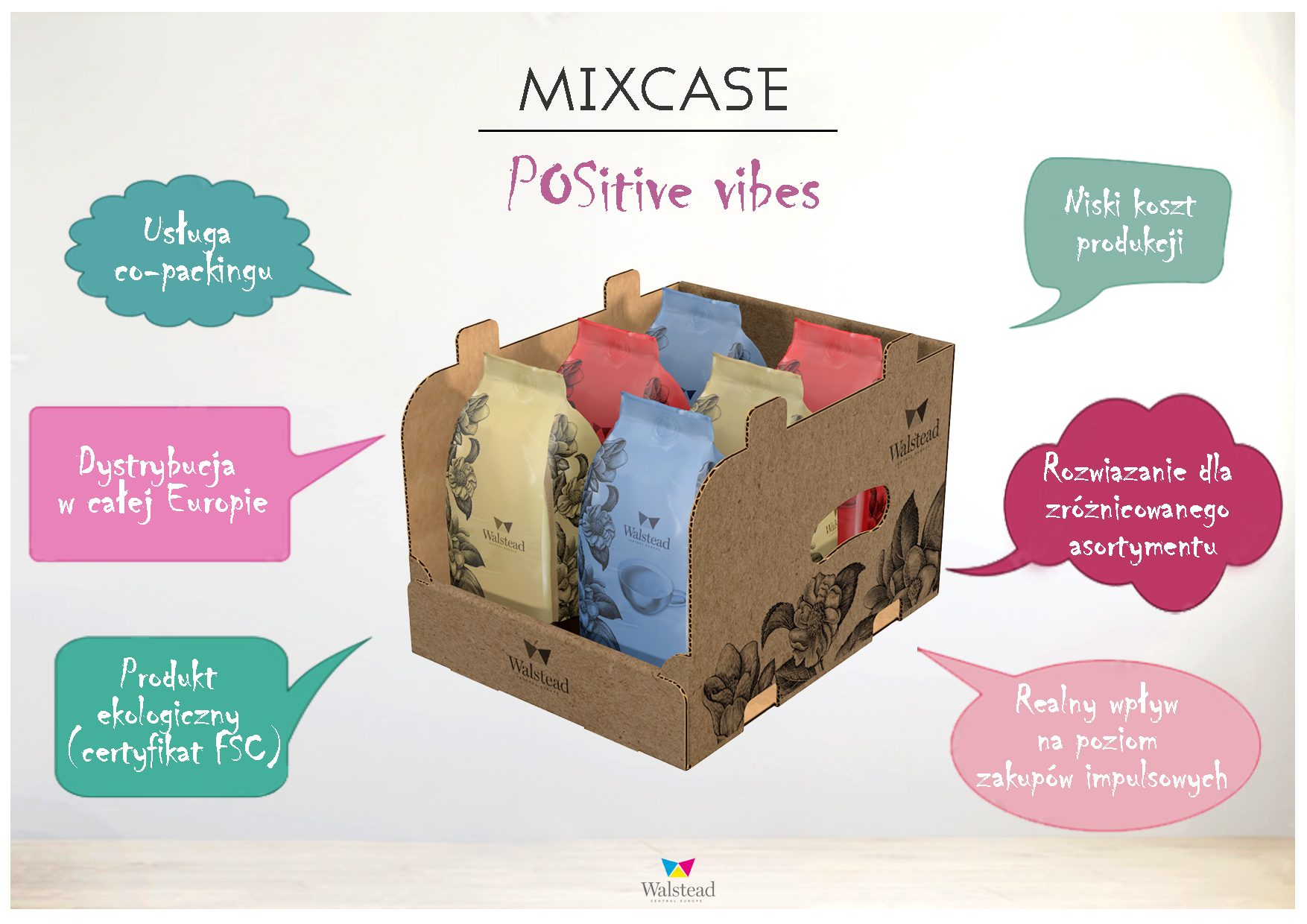 Mixcase to jedno z tańszych rozwiązań POS na ryku. Przeznaczony do przechowywania dowolnych produktów w dowolnej konfiguracji, sprawdzi się w każdym punkcie sprzedaży (apteka, stacja benzynowa, drogeria kosmetyczna, sklep spożywczy, etc.). Mixcase napędza też do spontanicznych decyzji zakupowych (szczególnie w przestrzeni przykasowej). To nie tylko atrakcyjne wzornictwo i wygodnie rozmieszczone produkty, ale przede wszystkim funkcjonalność dla etapu dystrybucji i magazynowania.
Mixcase może być też produktem ekologicznym (wykorzystujemy do druku szereg podłoży, również z certyfikatem FSC). Nasza oferta jest kompleksowa – od projektu i produkcji, po co-packing i dystrybucję, w dodatku – do dowolnego miejsca w Europie.
POStaw na Walstead Central Europe! Jeszcze dziś skontaktuj się z naszym zespołem ISM: ismsales@walstead-ce.com